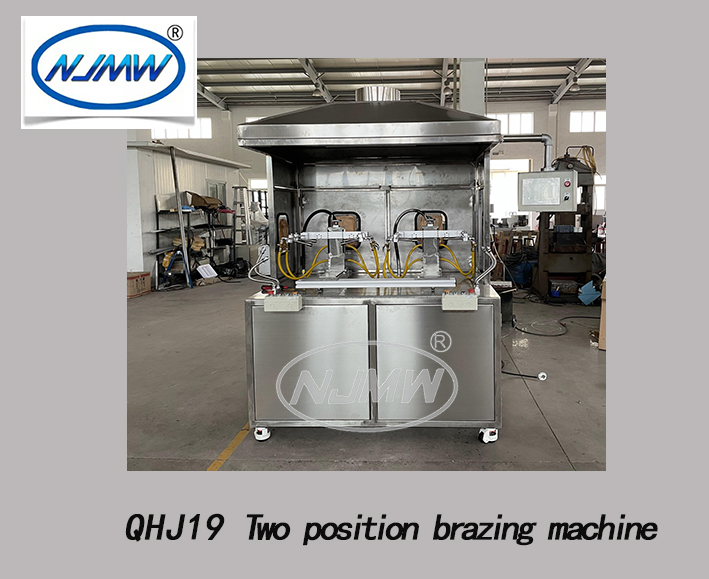 The two station automatic brazing machine is used for flame automatic brazing of aluminum joint parts of automobile pipeline,
and can also be used for welding of other materials. Liquefied gas or natural gas is used as combustible burning gas and mixed
with a certain proportion of air. After the mixture is ignited, aluminum and other parts can be brazed, and the brazing temperature
is stable and reliable. PLC is used as the central processor to control the brazing welding machine. The rigidity of flame column,
brazing time and cooling time can be adjusted accurately, and the consistency of welding quality is good. The welding efficiency
of the machine is high, and the conversion time between stations is about 3 seconds. It is one of the necessary equipment for
pipe fittings factory.
This model has two options: ordinary and servo motor.