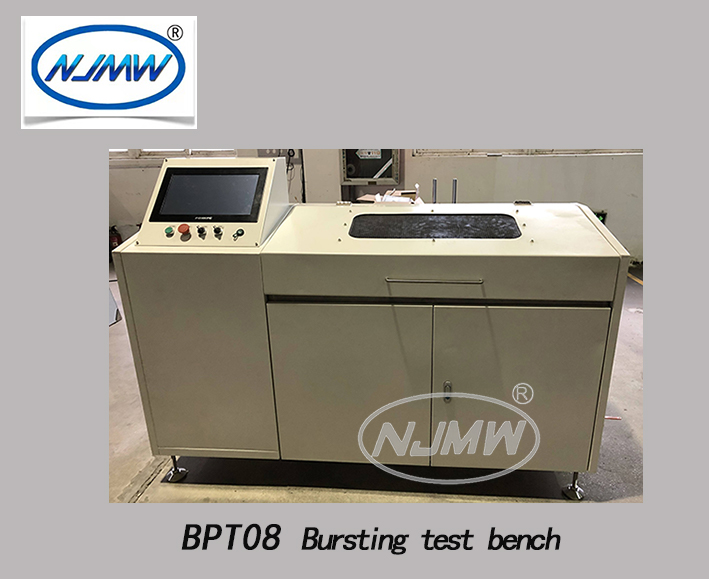 The test bench is used for pressure resistance, explosion, volume expansion, length change and other functional tests of hose
assembly. It is suitable for automotive hoses, such as power steering pipe, brake pipe, air conditioning pipe and other pipelines.
The air source is used as the power source, with a pressure regulating circuit. Water is used as the test medium, and other media
can also be used. The supercharger can increase the test pressure to 200MPa (customized pressure is required). The pipeline
system in contact with water is made of stainless steel. A pressure gauge and a pressure regulator are set. There is a transparent
observation window on the blasting box cover, which is convenient to observe the test condition of the hose assembly during
pressurization.The blasting test bench can be selected from ordinary type and computer type.